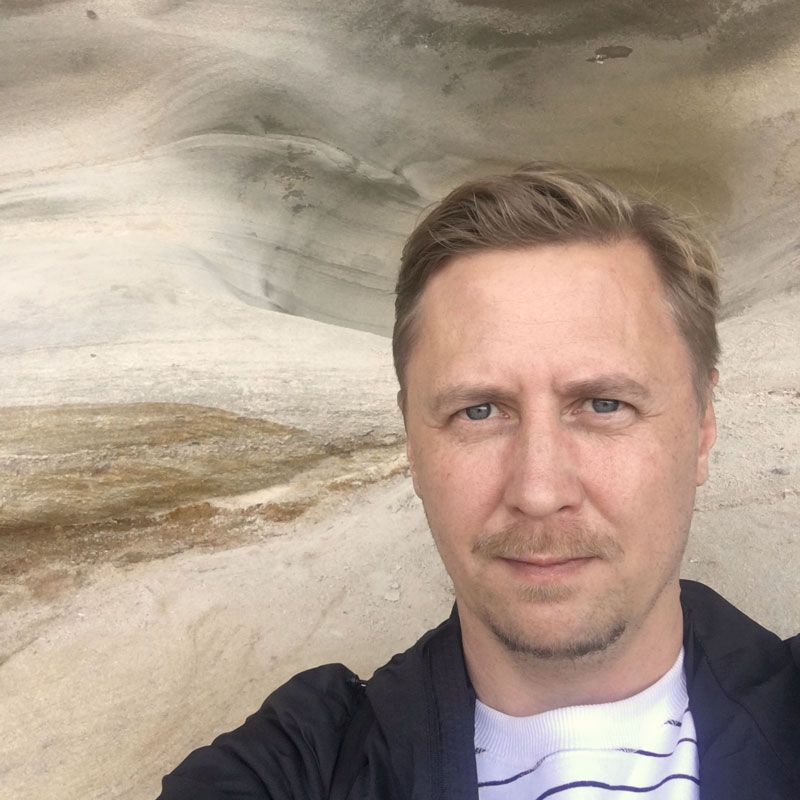 Hi! I'm Tero Tikkanen. I am a designer and builder of many things digital.
I'm freelancing in some exciting digital service development projects for startups and public sector clients. I am also a partner in design studio Byfar.
---
Every now and then I decide to activate myself on Twitter. On Facebook I mainly connect with friends and family. LinkedIn, yeah I'm there as well. I do like Instagram. And GitHub is just the best thing ever happened to the mankind.
---
I'm currently based in New York and Helsinki.
If you have a great project in mind or just want to say hi, do drop me a line to tero.tikkanen@gmail.com.